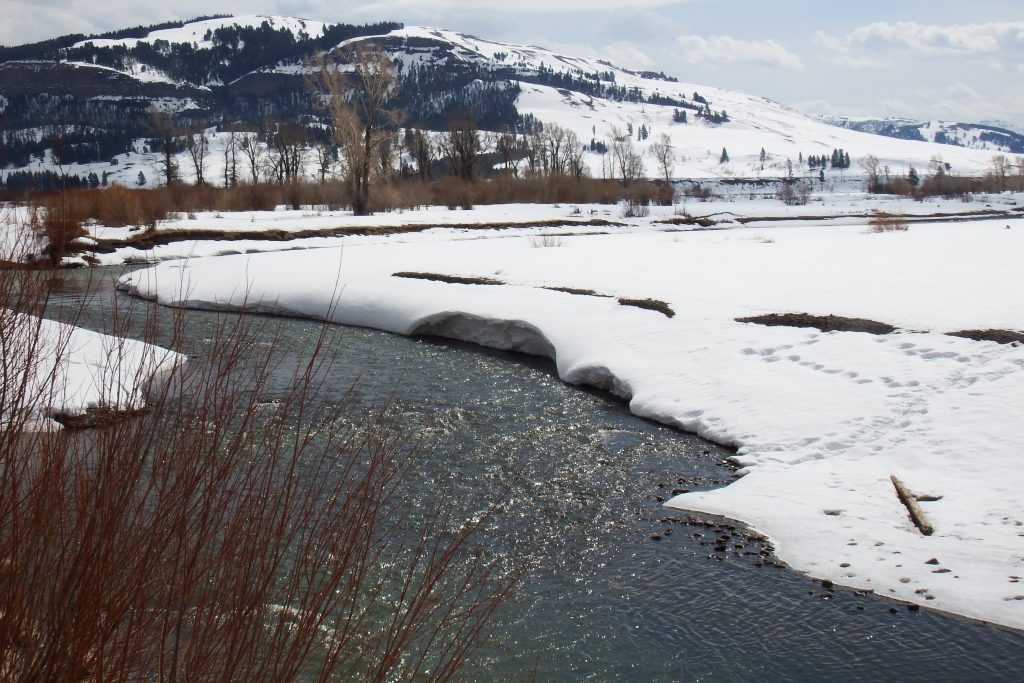 If you've been reading along with me all week, you probably have a question — what tour did I sign up for and do I recommend it?
Short answers: Yellowstone Wolf Tracker. And, yes, all of those five-star reviews on Trip Advisor are very much deserved.
For five days, I completely lost track of the outside world. I reveled in stunning scenery…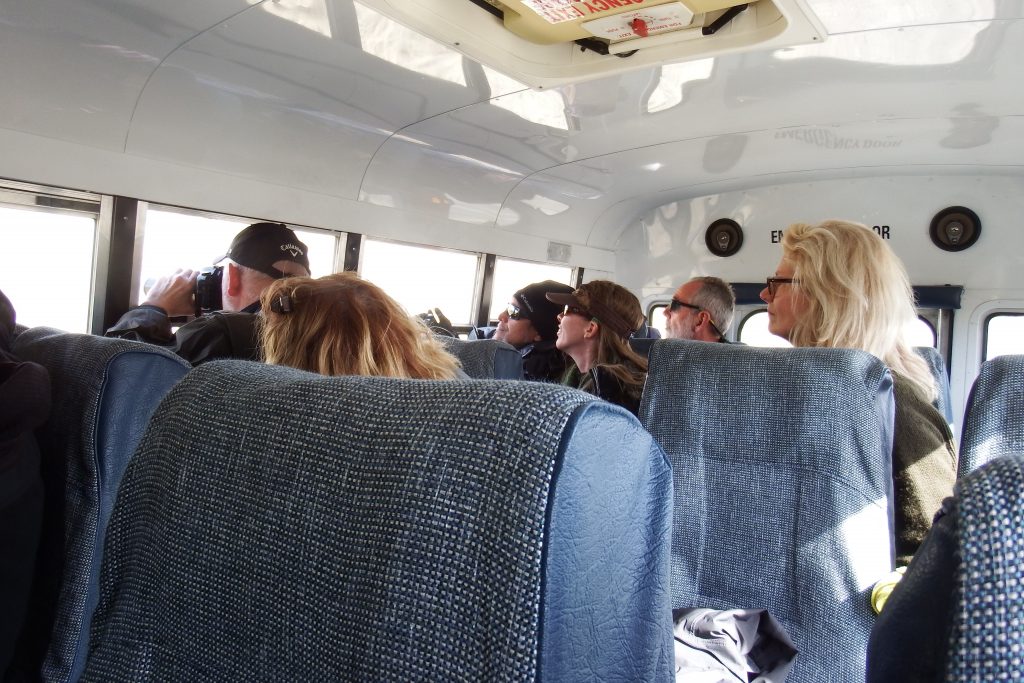 …enjoyed like-minded company…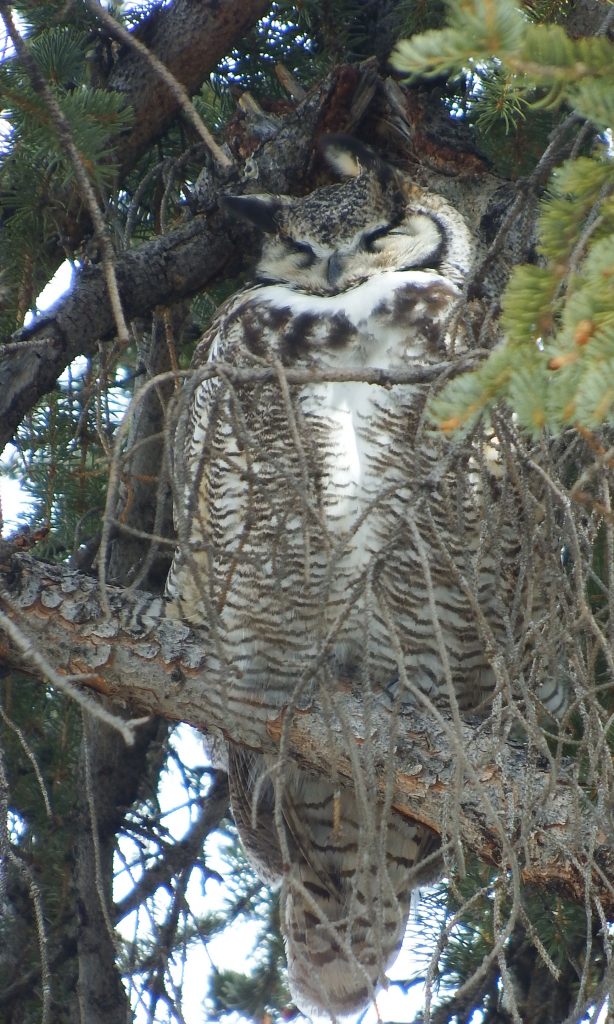 …followed knowledgeable, personable guides to track down astonishing wildlife-viewing (and –photographing) opportunities…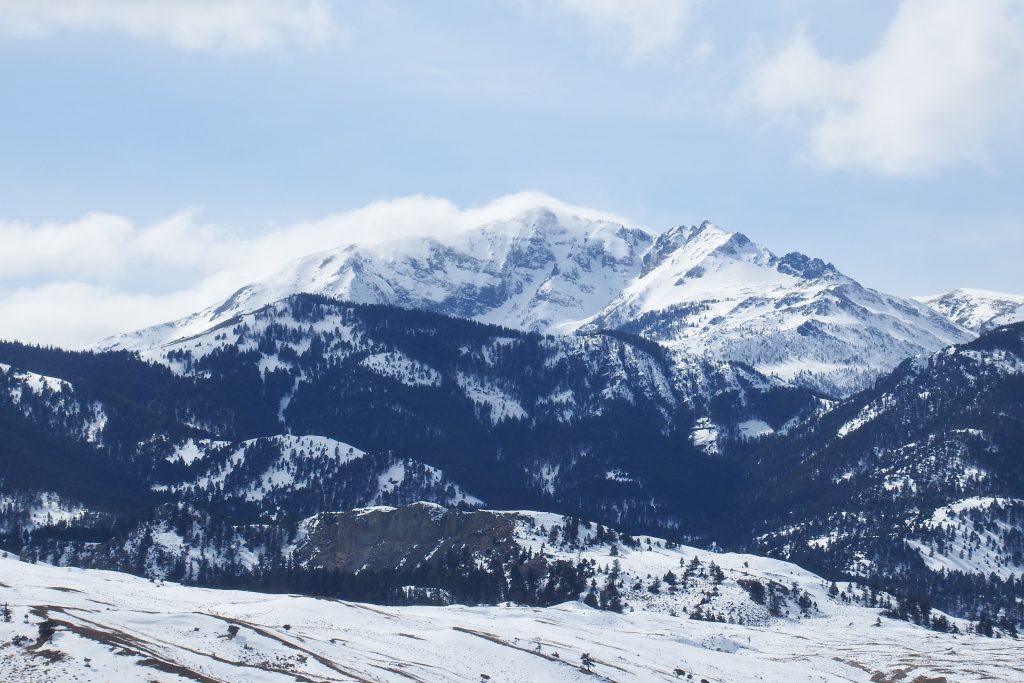 …ate delectable food…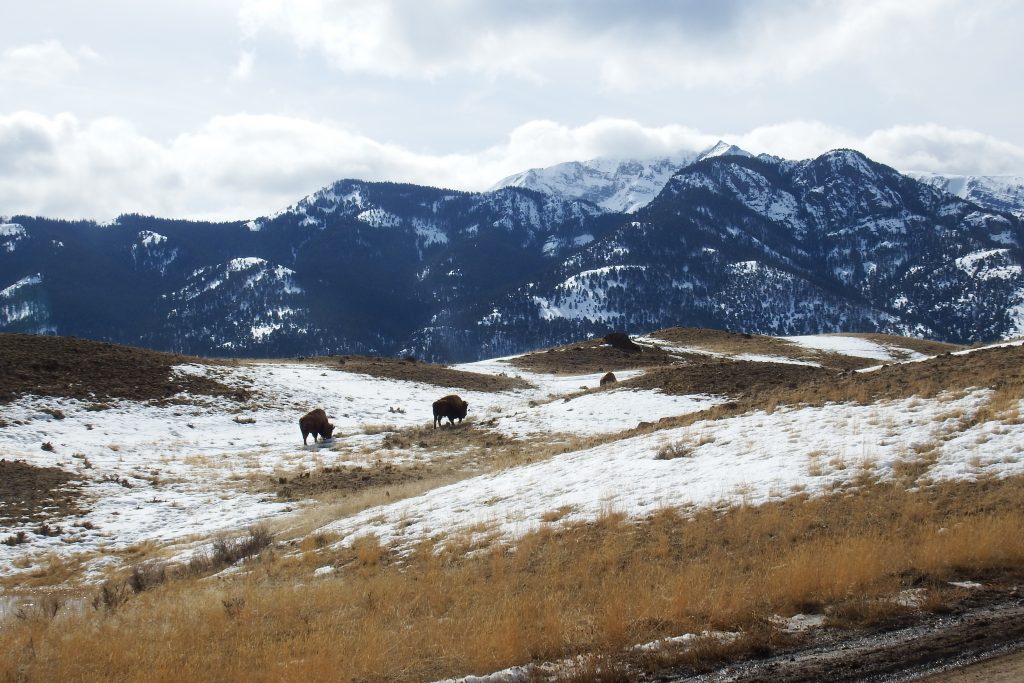 …and enjoyed bonus talks by local experts after dinner.
To cut a long story short — due to a combination of legal protection, radio collars, and open landscape,Yellowstone is one of the few places in the world where you can dependably watch wolves in the wild. And the leaders of Yellowstone Wolf Tracker are immensely knowledgeable experts with decades of experience, able to not only guide you to the wolves but also fill in the blanks with endless information and stories about the animals you see.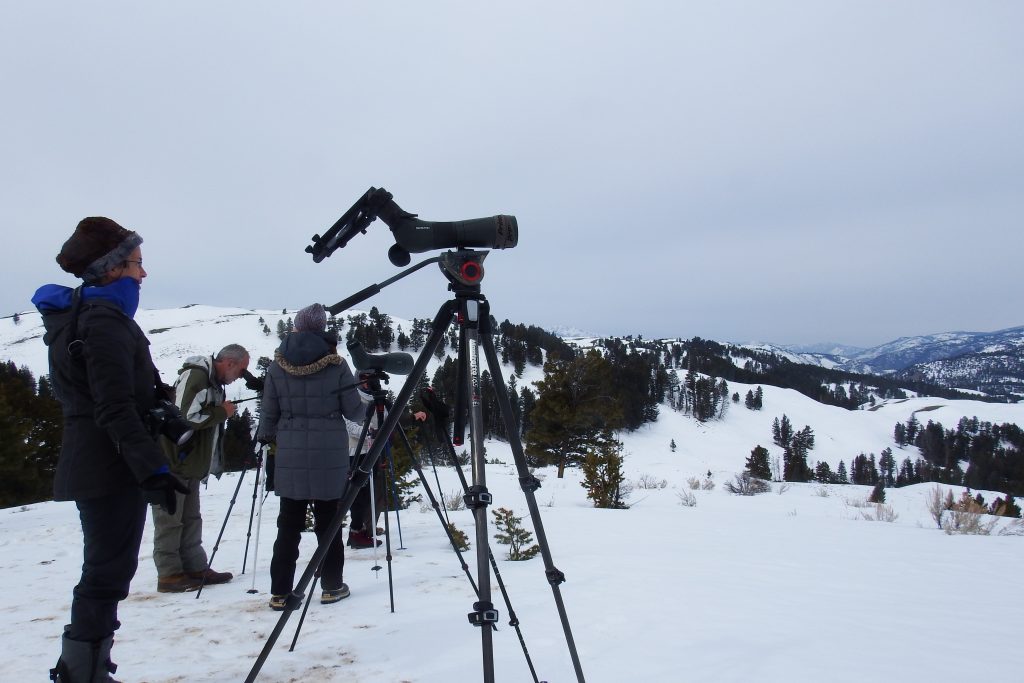 There are some caveats, however. I doubt this trip would appeal to children or to the impatient — there are long periods of standing in the cold, waiting and hoping. And when you do finally see wolves, they are almost always very far away, visible only via scope.
(A fact that is very much made up for by the obliging nature of other wildlife, like this Clark's Nutcracker.)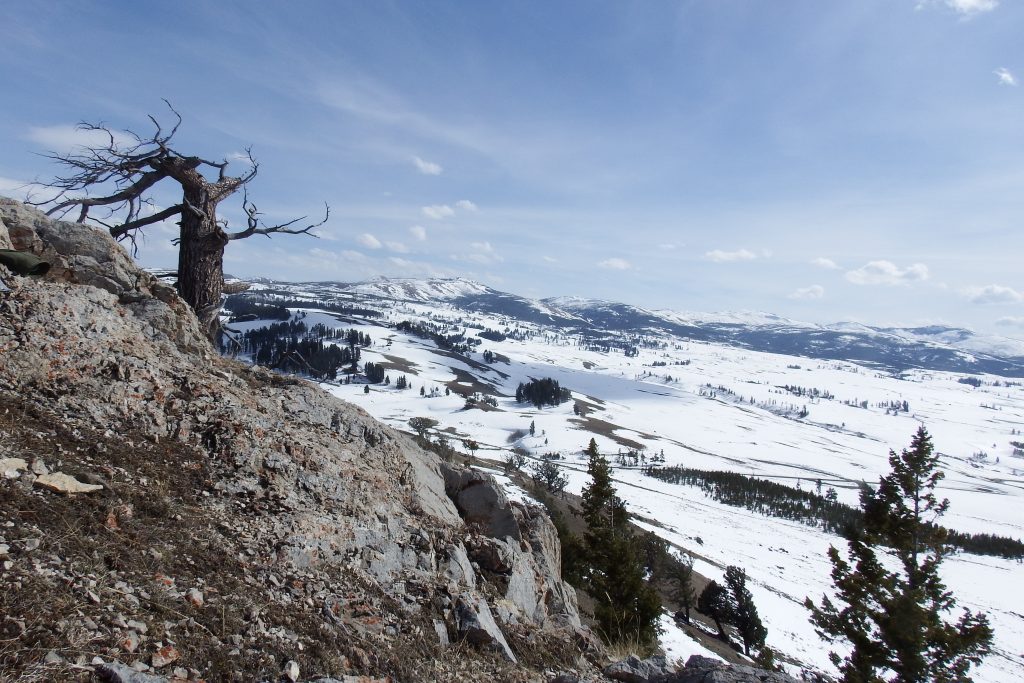 The days were also very long with almost no alone time, which pushed my introvert nature to the limit.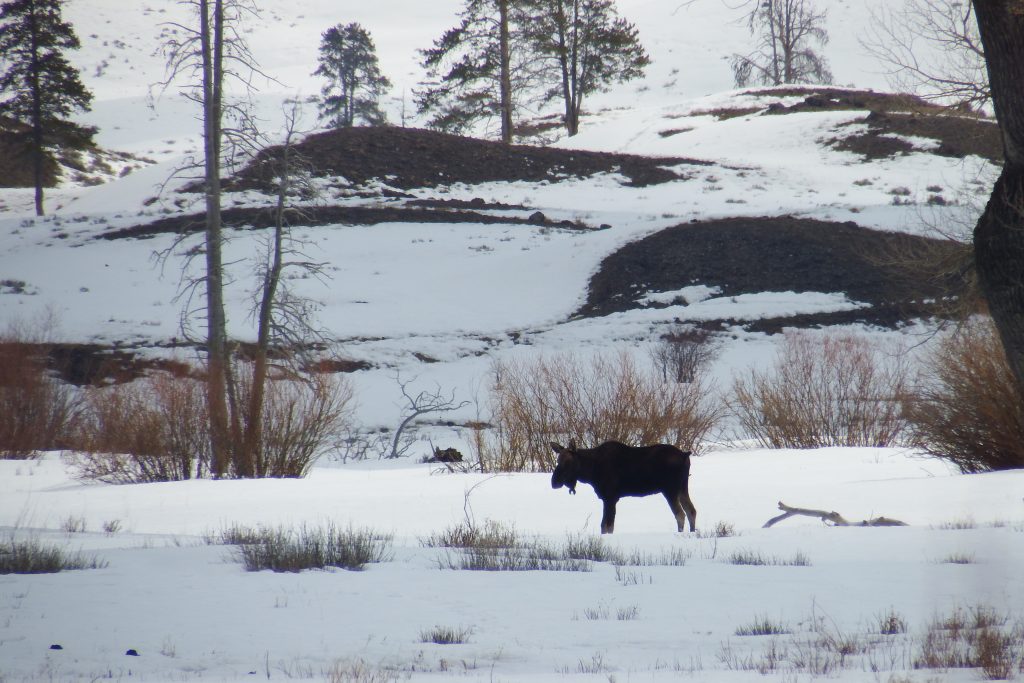 (Of course, that was my own fault. I could have skipped various optional activities…but when it came right down to it I preferred pushing my limits rather than losing a moment of this amazing tour.)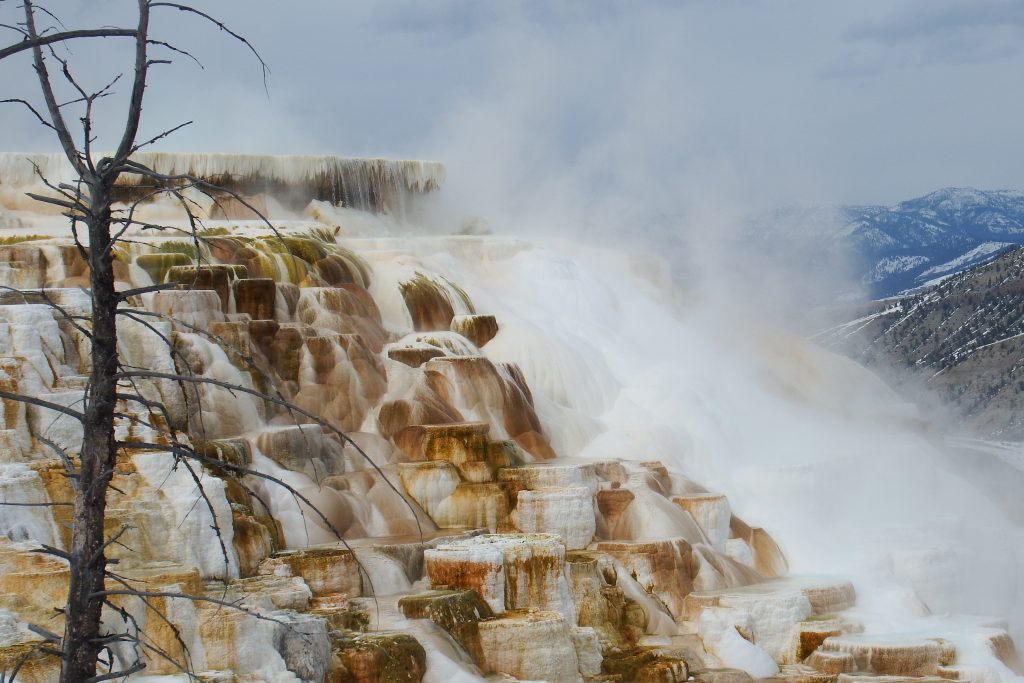 In the end, the only real negative is the price tag. Otherwise, I'd be signing up for every wolf watch Nathan and company leads.
If you want to be involved but can't drop a couple of grand on the full adventure, there are other ways to engage your imagination. I read a bunch of books on Yellowstone wolves leading up to my trip, and I thoroughly recommend the following:
Decade of the Wolf — This is an easy-to-read, riveting summary of the first ten years of Yellowstone wolves, from capture in Canada to spread throughout the park. The profiles of individual wolves made me feel like I really knew them on a personal level and the whole thing was full of fascinating tidbits and evocative passages.
Yellowstone Wolves in the Wild — The photos in this book are astonishing, and the behavioral information was some of the best I've found.
American Wolf — I haven't read this one yet, but several of the tour participants loved it. I gather this is a deep look into the life of one very popular wolf. (I currently have it on hold at my local library.)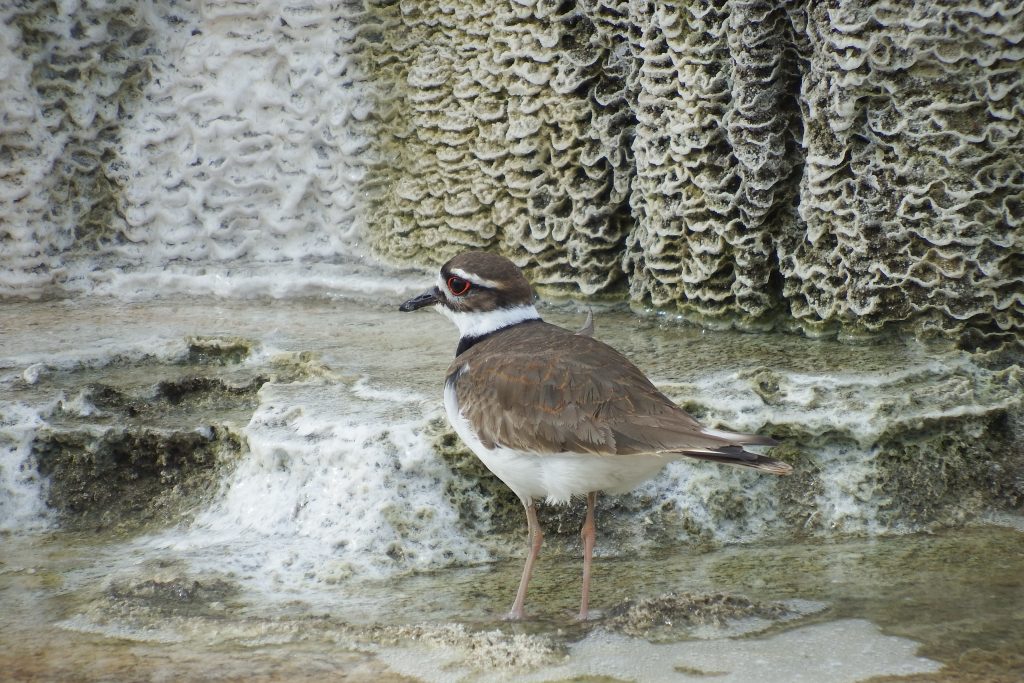 Alternatively, if you'd like to help ensure the survival of these magnificent creatures, a couple of non-profits might be right up your alley:
Yellowstone Forever is responsible for all of the amazing science that goes into collaring, tracking, and studying the park's wolves. With their help, two decades of Yellowstone wolf watching has taught us more about the species' behavior that centuries of previous studies managed to ferret out.
Bear Creek Council is a grassroots nonprofit that takes engagement to another level. This group deals with thornier issues that transcend boundaries, like the fact that wolves who set foot out of Yellowstone often fall to hunters' bullets.
And there you have it — a life-changing week in a nutshell for your reading enjoyment. I hope you had fun wolf watching along with me!
Have something you want to share? Click the facebook link below to comment: