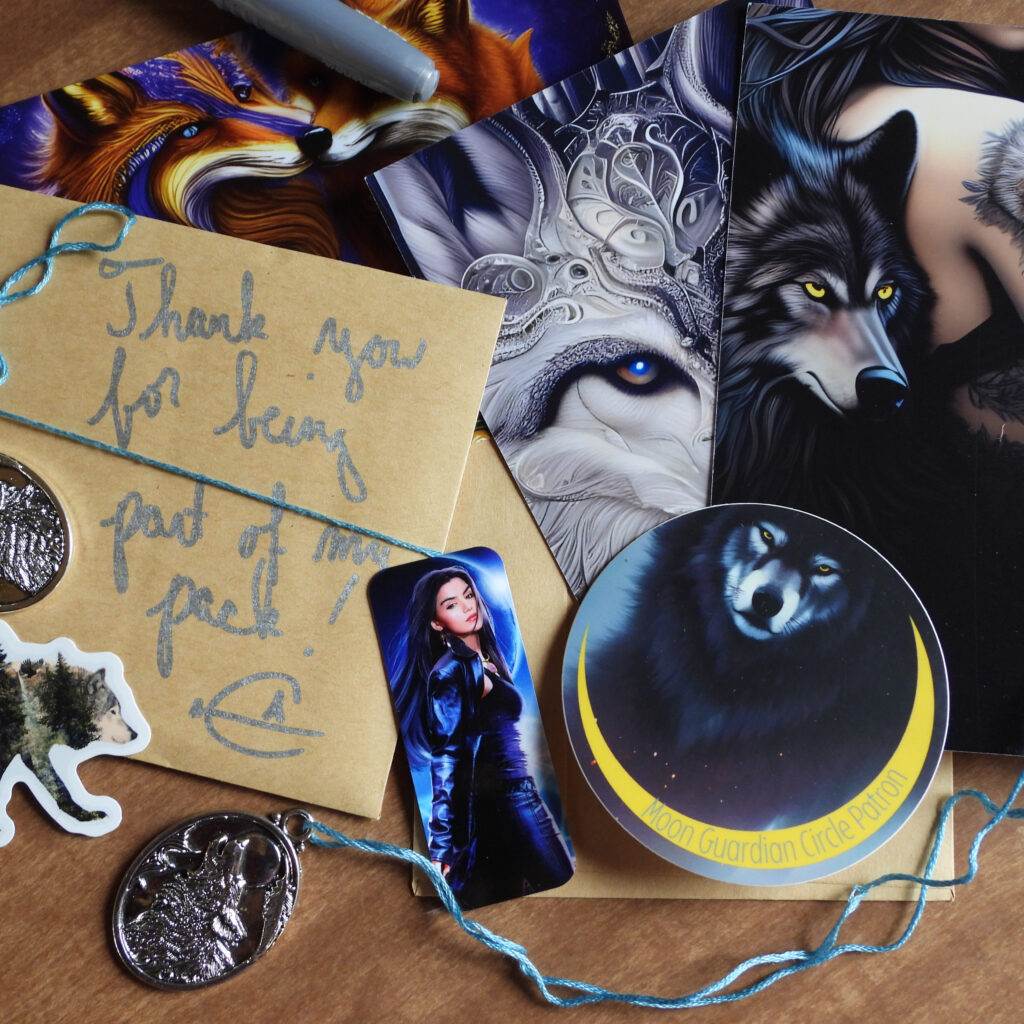 You just missed an art- and swag-filled kickstarter for Moon Marked. But don't despair! There's lots more prettiness over on my Patreon, ranging from digital art to swag to early-release access.
There are also several short stories over there. Current Patreon-exclusive extras include:
I hope you'll consider joining the Moon Guardian Circle and taking part in the fun!