An undercover shifter teams up with her greatest enemy to save her cousin's life.
I'm Honor Warren — woelfin shifter, breadwinner, and loser of my cousin's pelt. Without his most prized possession, Bastion is stuck on two legs and severely weakened. I'll do anything to get his mojo back.
Unfortunately, my first attempt is blocked by a dangerous and enticing werewolf who fingers the fur of my pelt and offers to team up with me.
Family lore warns that werewolves steal from our kind. They aren't to be trusted.
But murders dog my footsteps while Bastion fades daily. I'm willing to lose my pelt to save my cousin's life.
Aimee Easterling's new Woelfin Awakening series is full of pack, adventure, and a healthy helping of romance. Why not come along for the ride?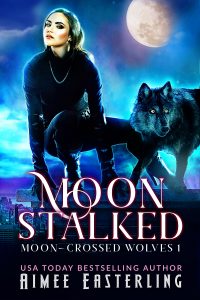 Book one has been described as:
"A totally WOW wolf/changer story" — Kindle Customer

"Fast-paced and well written, filled with danger, mystery and intrigue" — Deb Barringer

"A new twist to the wolf shifter world" — Bonita

"This book will keep you up all night so be ready!!" — Tina Clark
Start reading online for free…
Now available on all retailers: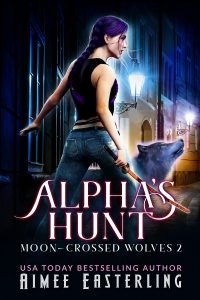 Book two has been described as:
"Nonstop action and adventure as Honor finds herself sucked into the middle of a werewolf pack power struggle" — Tamara

"Characters that will charm your heart" — Wander

"Action packed, exciting, and sexy shifter romance, with plenty of twists that kept me guessing." — Laure Eccleston

"I loved this entire book so much" — Shimmeringintheskye

"Strong characters, intriguing situations, interesting secondary characters, suspense, danger, violence, romance and passion." — dora la exploradora
Start reading online for free…
Now available on all retailers:
Book three reviews:
"My favorite of the series…. If you love wolf shifters, give this series a try." — PenKay

"This is a book you can't put down and I didn't." — Wander

"A story about pack bonds (within and outside) and relationships (couple, family and pack)." — Liza

"An amazing ending to a fantastic series!" — Deb Barringer
Start reading online for free…
Now available on all retailers: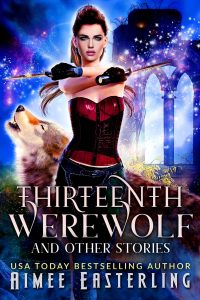 The prequel short story has been described as:
"Colorful and tempting" — JanR

"Teasers that stand on their own four legs" — Altivo

"Ms. Easterling has a real gift for creating characters who are memorable, quirky, and likeable" — LaffingKat

"Reminders that the everyday world might not be so mundane after all" — Amazon Customer

"Whether you're already a fan of Aimee Easterling's books or new, this is a great collection of stories to get the feel for her writing" — Tamara Kasyan
Now available on all retailers: