Will a family-focused werewolf trade her entire pack for a brother she's never met?
Ember's large werewolf family has always been both her anchor and her support. But when a missing half-brother draws the twenty-something away from home for the very first time, bonds to her family are tested at every turn.
The milk-chocolate eyes of an off-limits human are the first threat to her pack commitment. Meanwhile, the local alpha is less interested in dark dangers facing human women and more intent upon eliminating his guest's ability to leave his territory ever again.
Can Ember protect innocents and track down her elusive sibling in time, or will the not-so-charming alpha cut off all ties to her home pack?
---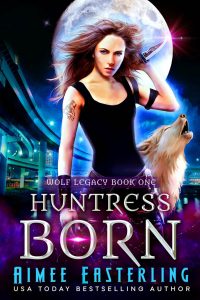 Volume one has been described as:
"A well-written, fun, great book that made me crave cupcakes" — PenKay

"Intrigue, suspense and bravado" — fullmetalflorist

"Kept me up way past my bedtime" — Olkonen

"Fantastic story" — happyreader10

"You won't want to put it down!" — S McConathy
Or buy for FREE on the retailer of your choice: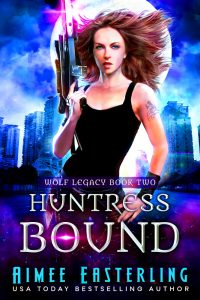 Want to keep reading? Book two has been described as:
"Favorite so far!" — PenKay

"Continues the mystery and intrigue" — Patti Hays

"I couldn't put this book down until I finished it!" — Elizabeth
Or buy on the retailer of your choice: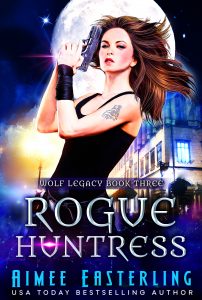 Don't stop there. Book three has received glowing reviews:
"The twists are page turning and the emotions that are brought out are heartwrenching and heartwarming" — Sara F

"Lots of tension and drama in this werewolf family story" — S

"Intense and full of emotions" — dora la exploradora
Or buy on the retailer of your choice: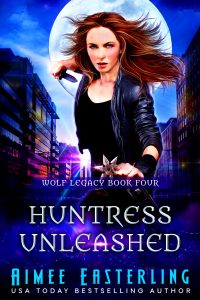 Then stay tuned — the grand finale, Huntress Unleashed, will go live in March 2018!
Preorder on the retailer of your choice: