Dragon shifters…voracious vines…elemental witches…airships…enchanted jewelry.
Dive into an exhilarating new world in this series of interconnected standalones!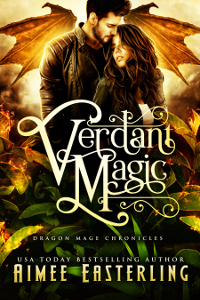 Sparks fly when a rogue witch and a dragon shifter collide.
Ever since dragon fire killed her parents, Amber Gardner has always kept one eye pointed to the sky. So when a winged shifter lands in her garden, her initial impulse is to defend her enclave of illegal earth witches using every weapon at her disposal…up to and including the use of deadly force.
Zane Pendragon has spent his entire adult life shielding regular people from the sentient plants that turned earth's surface into a death trap. Stumbling into the heart of enemy territory, he finds himself bound by his own magic…even as his heart is unwillingly drawn to that of his captor.
Enter a murderous dragon on the rampage, an unexplained fading illness, and shifting alliances within Amber's home village. Can she abandon her post as protector and team up with her enemy in time to save people they both hold dear?
What the reviewers have to say:
"Electric story telling" — JOJO

"Wild post apocalyptic world building" — Tera Comer

"This was one of those rare stories that sweep you away into another world, and you leave it looking forward to your next visit." — BookAddict

"I lost sleep to read it fully, then when I did sleep I woke early to get back to the story. Do not attempt to read if you have work to do first." — Cynthia Stevens

"Totally rocked" — Patti Hays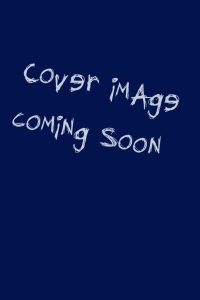 She has a terrible secret…and he's terribly allergic to secrets.
Sabrina is a wind witch committed to atoning for a dead father's sins. All she wants is to prevent her little brother from finding out exactly how monstrous their father once was…well, that and to keep her inherited airship afloat.
Nicholas is a dragon shifter who attracts confidences like flies to honey. Unfortunately, those secrets keep sending the people he cares about to an untimely death.
Blackmail and family responsibilities prompt the two to embark on a journey together to protect an abused runaway dragon. But can they prevent enemy shifters from stealing their charge back when Sabrina's lies and Nicholas's distrust threaten to tear their tenuous truce apart?
Cerulean Magic is coming in May!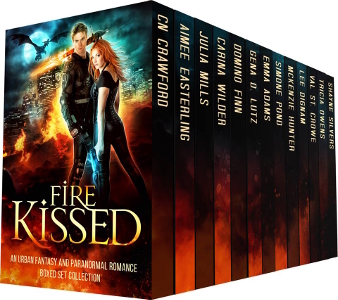 A dragon's treasure turns traitor when secrets ignite.
Fee is a fire mage on an impossible mission. After cutting her teeth on tales of dragons' dastardliness, she willing straps explosives to her belly and sets off to infiltrate the home base of the shifters who rule over all mankind.
Mason is the Lord Dragon tasked with protecting ordinary humans from harm. As part of his duties, he squashes a forest fire…then stumbles across a comatose woman who triggers his urge to collect and preserve rare beauty.
The world Fee wakens into is very different from the medieval society she'd imagined would exist within a dragon's lair. But can she protect these well-fed, happy people when her overbearing father is in charge of her bomb's detonator switch?
Incendiary Magic will be part of the Fire Kissed anthology, coming in August 2017.
Don't miss bonus materials available on my blog!