What do Patricia Briggs, Ilona Andrews, and Eileen Wilks have in common? Their urban fantasies let us ride along with kickass heroines who are unwillingly attracted to challenging alpha males. Inevitably, every protagonist ends up with a pack, a mate, and an adventure — just what every one of us deserves as well!
I could live in those worlds for months at a time. The trouble is, my favorite authors don't write fast enough. So when I ran out of stories that hit the exact sweet spot I was looking for, I decided I'd better write some of my own.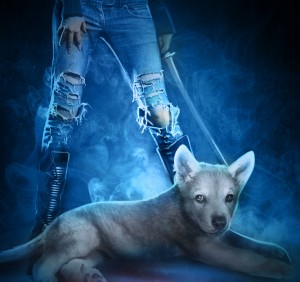 Enter Terra Wilder, a pack princess who fled the repressive village where she grew up and squashed her inner wolf in the process. A decade later, her beast still gnaws at her insides but she's afraid to reenter the werewolf world. The now-complete Wolf Rampant trilogy details Terra's adventures growing into the wolf she was meant to be.
The spinoff series follows Fen, a half werewolf whose inner beast is too weak to face down a field mouse. Too bad she's stuck defending a pack of young shifters in the dangers of outpack territory!
Then a cadre of witches and dragon shifters informed me they needed novels of their own. The Dragon Mage universe is no less action-packed but is just a bit more romantic than my werewolf series, with each story being written as a standalone.
If these tales sound intriguing, why not try out your free starter library? I'll deliver two novels to your inbox immediately, with more short stories and extras to come in the weeks and months ahead. All you have to do is sign up for my email list using the form to the right. I hope you enjoy the ride!