What do Patricia Briggs, Ilona Andrews, and Eileen Wilks have in common? Their urban fantasies let us ride along with kickass heroines who are unwillingly attracted to challenging alpha males. Inevitably, every protagonist ends up with a pack, a mate, and an adventure — just what every one of us deserves as well!
I could live in those worlds for months at a time. The trouble is, my favorite authors don't write fast enough. So when I ran out of stories that hit the exact sweet spot I was looking for, I decided I'd better write some of my own.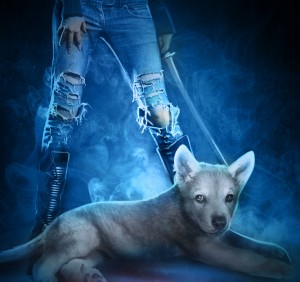 Enter Terra, a shiftless shifter being hunted by her past. Fen, a half werewolf whose inner beast is more mouse than wolf. Ember, a cupcake-baking bloodling. Mai, a fox shifter who spent her whole life hiding from werewolves. And Olivia, a simple human archaeologist who discovers the modern world isn't as ordinary as she'd originally assumed.
If these tales sound intriguing, why not try out your free starter library? I'll deliver two novels to your inbox immediately, with more short stories and extras to come in the weeks and months ahead. All you have to do is sign up for my email list using the form to the right. I hope you enjoy the ride!