Welcome to my series-choosing personality quiz! Let's start off with the most basic questions:
1. Have you read all of my books?

2. Do you prefer ebooks or audiobooks?
If you're an audio-aholic, you'll want to head straight to my audiobook page.
If you're an ebook-lover (or just don't care), go to question 3.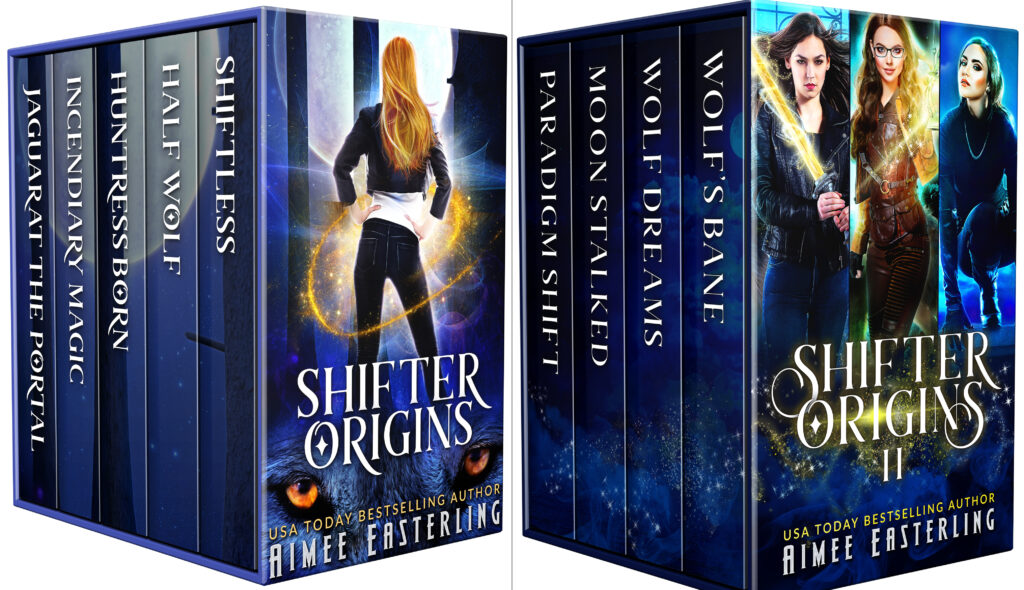 3. What does your pocketbook look like?
If you're low on cash, you can try out most of my series by downloading my two free series-starter variety packs, Shifter Origins and Shifter Origins II.
If you're willing to spend a small sum to complete each series, go to question 4.

4. Are you in the mood for some adventure with a side of romance or some romance with a side of adventure?
If you read for characters and relationships (the swoony alpha! the found family of pack!), click here.
If you want mystery and swashbuckling at the forefront (nail-biting suspense! brain-bending whodunit!), click here.