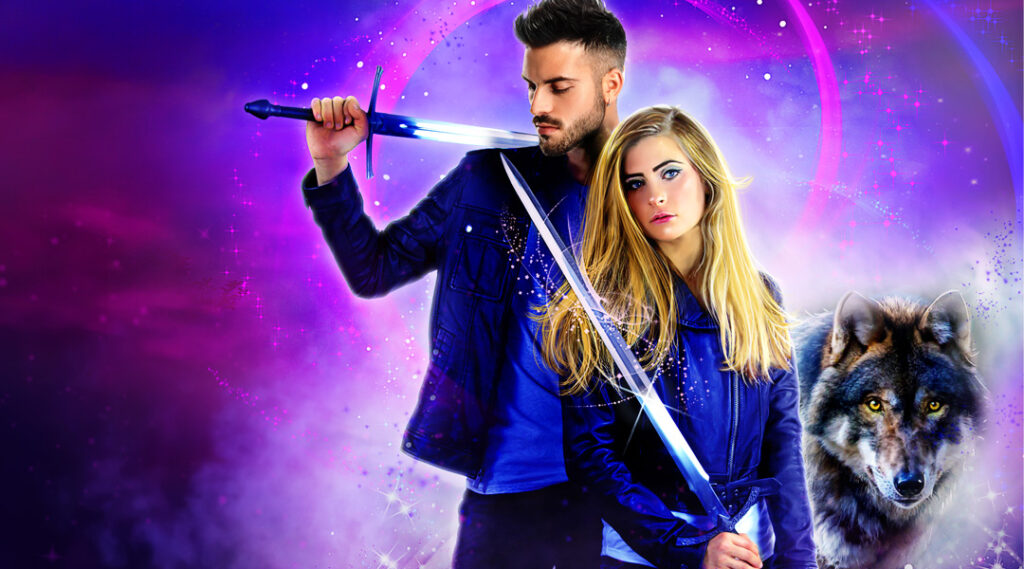 One night per year, the boundaries between our world and another weaken. Fae slip through and mess with mere mortals. Especially tasty? Werewolf pack bonds.
Each year, a new group of Samhain Shifters comes together. Strangers from different clans, they have no pack bonds for fae to feed off. Their job is simple — keep the fae in check.
The Samhain Shifter series can be read in any order, with adventure, mystery, and a happily ever after in every book.
---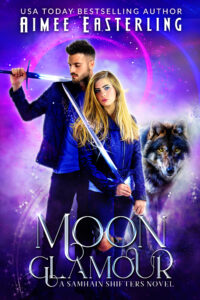 Can one lone wolf save the world from fae who feed on pack bonds?
Half-werewolf Athena has spent her entire adult life keeping her human sister off the local alpha's radar. But when the Samhain Shifters come to town, she's thrown off her game.
Tank isn't at all what Athena had come to expect from an alpha. Rather than throwing his weight around and taking from the little guys, he risks his skin to fight off deadly fae who slip into our world one night per year.
"Join us," Tank tempts, prompting butterflies to take flight in Athena's stomach. The gig would be a one-week commitment, the work a boon to the common good, the result insurance for her sister's future. But if Athena drops her standards and runs with wolves, will she ever be able to attain independence again?
"A new & unique twist to the world of werewolves" — ShimmeringInTheSkye

"Pure enjoyment from cover to back-cover" — Katheyer

"I fell in love with Tank" — Wanda Jewell

"Well written, compelling and multifaceted characters in an exciting, action packed romance with a mystery, some suspense, and a happily ever after" — Laure

"The storyline is fast-paced and well written, filled with werewolves, fae, danger, intrigue, pack bonds, and a little romance." — Deb Barringer

"The best one by this author yet" — PenKay
Or buy from the retailer of your choice:
Also available in audio and at your local library!
---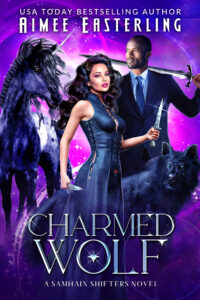 An alpha above and apart.
In her eleven months as alpha, Tara Whelan has maintained tradition in every way except one. Stand above all other wolves? Check. Produce a plan to keep her pack afloat? Glitter factory a go.
The part about choosing a temporary consort and popping out an heir though? Well, she's taking that requirement down to the wire.
Unfortunately, the thirty-sixth interviewee has no intention of becoming Tara's consort. "There are fae here," warns the achingly beautiful shifter who set up a meeting under false pretenses. "They use glamour to look like trusted pack members. Rot clans from the inside out."
He wants permission to hunt fae on Whelan territory. But Tara's father warned about the risk to the clan if another wolf seized the role of alpha.
"You can assist me," Tara tells him. "But I'll lead the hunt."
"Absolute favorite series by this author!" — Pen Kay

"It's hard to resist werewolves running a glitter factory" — Laffing Kat

"Absolutely wonderful characters" — Laure Eccleston

"A fast-paced, action-packed, well-constructed story, filled with wonderful, credible, and relatable characters and seasoned with a healthy dose of humor" — Katheyer
Try out the first few chapters for free…
Or buy from the retailer of your choice:

Also available in audio and at your local library!
---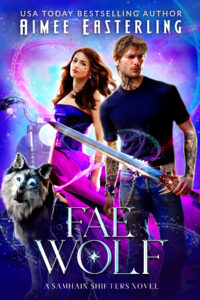 Torn between her home and her fated mate.
Changeling werewolf Skye stumbles across her fated mate at the worst possible moment. The Queen of the Unseelie Court has demanded that she snatch a magical sword able to open up the borders between earth and Faery. Price of failure? Skye's adopted family will be peeled like grapes.
Unfortunately, the sword is in the possession of a dangerously delicious shifter whose job is keeping fae in Faery. Ryder's oddball jokes match Skye's own, and if lore is to be believed, that makes him her one and only chance at love.
Save the world and find true belonging or save her mother's skin…literally? Skye always knew the universe had a sense of humor, but this time she doesn't get the joke.
"A fast-paced, action-packed, pure enjoyment adventure" — Katheyer

"Filled with werewolves, fae, magic and mayhem, twists and turns, adventure, intrigue, subterfuge, politics and romance" — Deb Barringer

"Light, fun reading with heart and action" — SpokaneBecky

"Reading an Easterling book is most closely like riding a roller-coaster. Exciting, unexpected, exhilarating, but ultimately fully satisfying at the end." — ShimmeringInTheSkye
Try out the first few chapters for free…
Or buy from the retailer of your choice:
Also available in audio and at your local library!