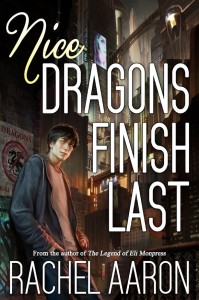 My brother told me recently that he was thinking of gifting a Kindle Unlimited subscription to his wife, but he was afraid she wouldn't be able to find good books. "That's easy," I answered. "Here are my favorite kindle unlimited reads of 2015." Then I coughed up a massive email that probably bogged down his internet connection as the file glopped over the phone lines.
I decided to break my list up into categories and provide it to my readers as well. After all, if you enjoy the blend of fantasy and light romance in my books, you're bound to love these other authors as well. So here goes — fantasy books first:
Boundary Crossed by Melissa F. Olson is full of unique worldbuilding, follows a flawed by lovable heroine, and left me wanting more (without ending on a cliffhanger). Perfect!
Nice Dragons Finish Last by Rachel Aaron begs the question — why aren't there more dragon shifter novels outside the romance umbrella? The series features the aforementioned dragons, a spunky female lead, and cat ghosts.
Followed by Frost by Charlie N. Holmberg is a beautifully written fairy-tale fantasy. And, in case you're worried (like I was) — the author is a woman.
Twiceborn by Marina Finlayson grabbed me from the first page. How could you not be intrigued by an opening scene in which our heroine vaguely remembers blood-soaked hands…but has no other memory of the previous few hours? (Spoiler — dragon shifters!)
Thrill of the Chase by Layla Nash is a purely fun shifter romance that begins a series of five can-be-read-alone books. I particularly like the fact that the author doesn't add a lot of padding to bring these to novel-length — I think the story is perfect the way it is.
Shifting Dreams by Elizabeth Hunter introduces a fascinating new shifter universe with a light love story and a strong mystery.
Night Shade by Helen Harper is an intriguingly different fantasy novel with a delightfully broken heroine who enters an alternative world through her dreams. Sounds trite, but the execution is top notch.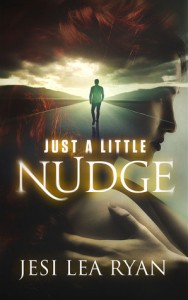 Just a Little Nudge by Jesi Lea Ryan follows a psychic working as a stripper so she can pay her mother's nursing-home bills. It sure comes in handy that she can nudge those clients to pass up the ones and stick twenties in her g-string…. (This one isn't in Kindle Unlimited on its own, but can be borrowed as part of the Happily Ever Alpha box set.)
Wolf Bride is pure fun, a perfect combination of werewolves and the Wild West. Okay, I'll admit the author's editor seems to have been on vacation when this book was published. But if you're not the type who notices typos, you'll love the ride. I am the sort who notices typos…and yet I'm now on book three of the series. Sometimes, story trumps all.
Stay tuned for next week when I'll hit you with science fiction, post apocalyptic, and steam punk!