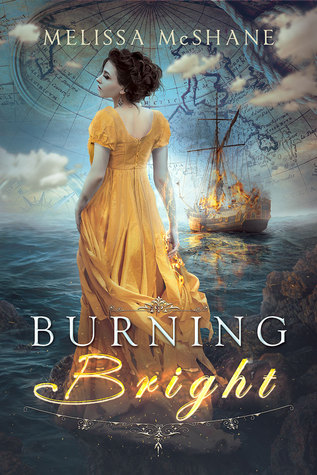 I realized it had been nearly six months since I last regaled you with the cream of the cream of the books that have passed through my kindle. Some are new releases, some are old standbys I ran across while browsing the library or kindle unlimited charts. All are so satisfying I wish I could delete a few neurons and read them again.
So, without further ado, here are the romantic fantasy/fantastical romance books I most enjoyed in recent weeks:
Troubled Waters by Sharon Shinn is romantic fantasy for those who don't mind a character-driven meander. The worldbuilding was simple and rich at the same time. Something to aspire to as an author…and a darn fine read even if you don't write.
Burning Bright by Melissa McShane is a free-in-kindle-unlimited selection. Age of Sail + magic + a light but perfect romance = One of the best books I'd read in quite a while. I cried. I went looking for the sequel. Perfect book.

Winner's Curse by Marie Rutkoski is the beginning of a trilogy…and please be forewarned that you won't be able to think of anything else until you complete all 1200+ pages. That minor issue aside, the series is full of thought-provoking worldbuilding (based on the Roman Empire), a heroine who is flawed but strong, and a love story you'll need to see resolved. The covers don't do these books justice.
The Sorceror's Concubine by Jaclyn Dolamore is a strongly character-based book with a solid romance thread and top-notch worldbuilding. Basically, imagine what would happen if Pinnochio had been a woman in a world where puppets were created as concubines. Would he ever have become a real boy? Find out for free with Kindle Unlimited.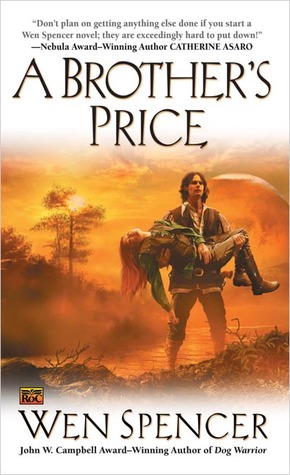 Encrypted has all of Lindsay Buroker's hallmark features — smart and action-packed storyline, mild but satisfying love story, and characters you'll root for. But this book transcends Buroker's already high bar by adding in a high geek quotient and by giving you a solid resolution at the end of the book. At the time of this post, it's also available along with several of her other novels in the 99-cent Beginnings box set.
Of Metal and Wishes by Sarah Fine is a darker version of the more mainstream steampunk complete with class struggles, great characters, and beautiful imagery. Great book…but beware the cliffhangery ending!
A Brother's Price by Wen Spencer is perhaps the most memorable book I read during this time period, but I put it last because it seems to really split readers. If you're willing to suspend your disbelief and accept a world in which earth gender roles are turned on their head, you'll likely love this book. If not…give it a pass.
***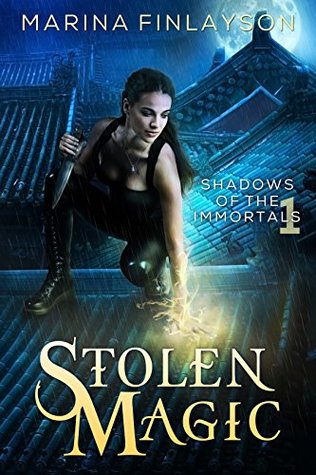 Okay, I lied, that's not quite the last of my recommendations. Even though I tend to like books best when they straddle the fantasy/romance line, here are two bonus books where the fantasy won out over the romance:
Stolen Magic by Marina Finalyson can totally be judged by the cover. I loved the world, familiar enough to urban-fantasy readers so the book isn't a slog but tantalizingly unique with an Australian flavor that really hit the spot. Our heroine was equally delightful — a thief on the run from an impossible decision. Add in a light introduction to a perfect love interest and you have a major winner (that's also free in kindle unlimited).
The Last Necromancer contains C.J. Archer's trademark combination of intriguing heroine, light romance, and rich setting. This is set in the same world as her Freak House books, but with a classic-novel tie-in that I'm tempted to write about but can't without spoiling the plot. Download it for free on any of the major retailers and see what I mean.
I hope that keeps you busy for a little while!