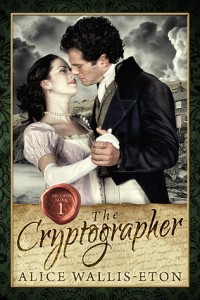 Did you enjoy the science fiction and fantasy books with a romantic thread that I recommended in previous posts? If so, you might like these romances, women's fiction, and historical fiction books just as much. They had just enough meat on their bones that they hit the spot.
Eyes of Silver, Eyes of Gold by Ellen O'Connell is a romance novel for those of us who like sex scenes to be glossed over but emotions to be ocean-deep. If you enjoy historical romance, it's definitely worth a read! (And everything by the author is equally delightful.)
The Winter Prince by Elizabeth Wein is the beginning of an extensive historical fiction series that merges Arthurian legend with African history. The storytelling reminds me favorably of the master Ursula LeGuin, and I found that each installment got better and better. Give it a try — I don't think you'll regret it!
The Cryptographer by Alice Wallis-Eton is a Regency romance…with spunk. I've always had a soft spot for tales of women making their way in a man's world, and codebreaking also strikes my fancy, so how could I turn down a novel containing both elements?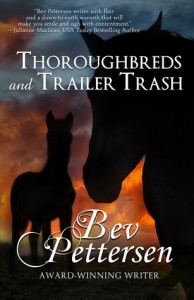 Thoroughbreds and Trailer Trash by Bev Pettersen is horse romantic suspense. Honestly, I love pretty much all of her books, so I picked one at random to recommend.
Rescue Me, Maybe by Jackie Bouchard is a dog book that's funny and sweet and has a heroine with an antisocial personality who I can really get behind.
The Perfect Son by Barbara Claypole White is hard to describe. I guess it's women's literary fiction, but it reads like a thought-provoking page-turner and the characters really stuck with me.
And there you have it — all of my favorite kindle unlimited books of 2015 (meaning I read them last year, not that they were necessarily written last year). Which means it's time to start making a new list for 2016 — what do you recommend I check out next?