I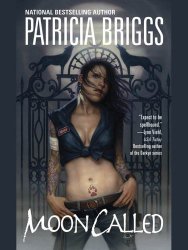 've been regaling you with the best reads I found within Kindle Unlimited in 2015 for the last few weeks. But what about the really big dogs? Those absolutely amazing books that shaped the genre?
If you've been reading novels on the edge of urban fantasy and paranormal romance for long, you've probably already stumbled across these awe-inspiring authors. But, if not, here are my top three recommendations that you really have to look up. Like…stop reading this post and put the following books on hold at your local library now.
Patricia Briggs is my #1 favorite. A few of kind Amazon reviewers have likened my Wolf Rampant series to Briggs' books, and I consider that the highest praise I could ever receive. I recently reread Moon Called, in fact, and fell in love with Mercy Thompson all over again. (Although, I have to admit that as the series progressed I actually ended up liking Briggs' Alpha & Omega spinoff even better.)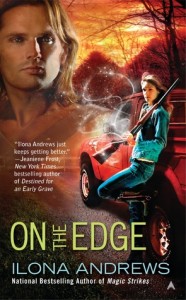 Ilona Andrews is a close second. This husband-and-wife writing team crafts such intriguing worlds, with laugh-out-loud funny writing, a badass heroine you can't get enough of, and even more action than Briggs delivers. Again, though, I like their other series — The Edge — better than their more mainstream Kate Daniels series since The Edge hits my romantic buttons just a little better without sacrificing any of the awesomeness of their more popular novels.
Eileen Wilks' Lupi series includes many of the same beloved facets as Briggs and Andrews. There's a great romantic hook, lots of good triumphing over evil, plus a J.D. Robb-like police procedural element that gives at least book one a very different twist. The world-building gets more intense later in the series as well, which is a definite plus for me.
I could go on and on. But I suspect if I recommend fewer authors, you'll be more likely to give at least one of them a try. In the meantime, who's your all-time favorite author writing urban fantasy with a strong romantic element? Or which book got you hooked on the genre in the first place?