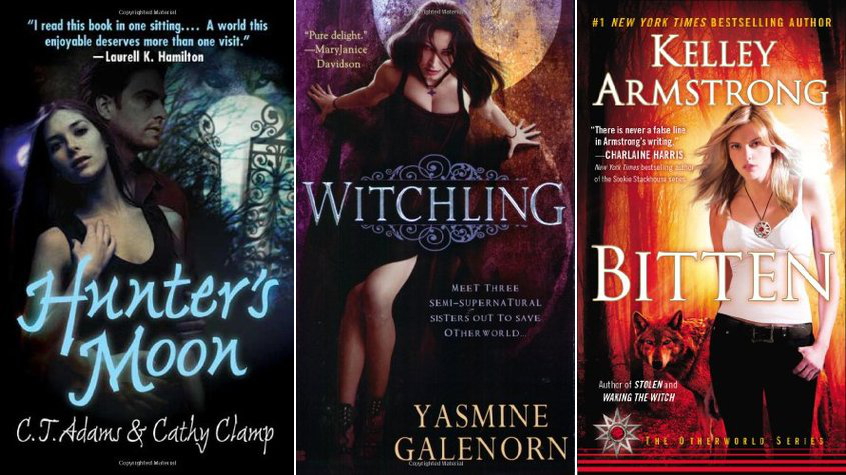 When folks join my email list, I ask them to fill out a short survey in which I ask a series of nosy questions. One of those queries is — who's your favorite author of werewolf books?
I mostly asked this question for selfish reasons: I'm always looking for new authors to try out. When you read about 200 books per year and have a tiny public library that's literally located inside an average-sized house, exploring new authors is a must. In case you're in the same boat, here are the authors who've been listed more than once in that survey (exempting me and the big three I posted about here):
Kelley Armstrong — I really enjoyed her Bitten series and suspect most of you will as well. In fact, if that list had been the big five instead of the big three, Armstrong would have been on it.
Yasmine Galenorn — Interlibrary loan, here I come!
Shelly Laurenston — The Mane Event hit the spot even though it's closer to pure paranormal romance than I usually prefer
Milly Taiden — It looks like several of her books are free with kindle unlimited, so I'll have to give them a try
C.T. Adams — Another interlibrary loan possibility — score!
There were also several of my favorite authors hidden down in the one-recommendation-only zone, including T.S. Joyce and Thea Harrison. Clearly I need more data, so I hope you'll all keep those survey responses coming!