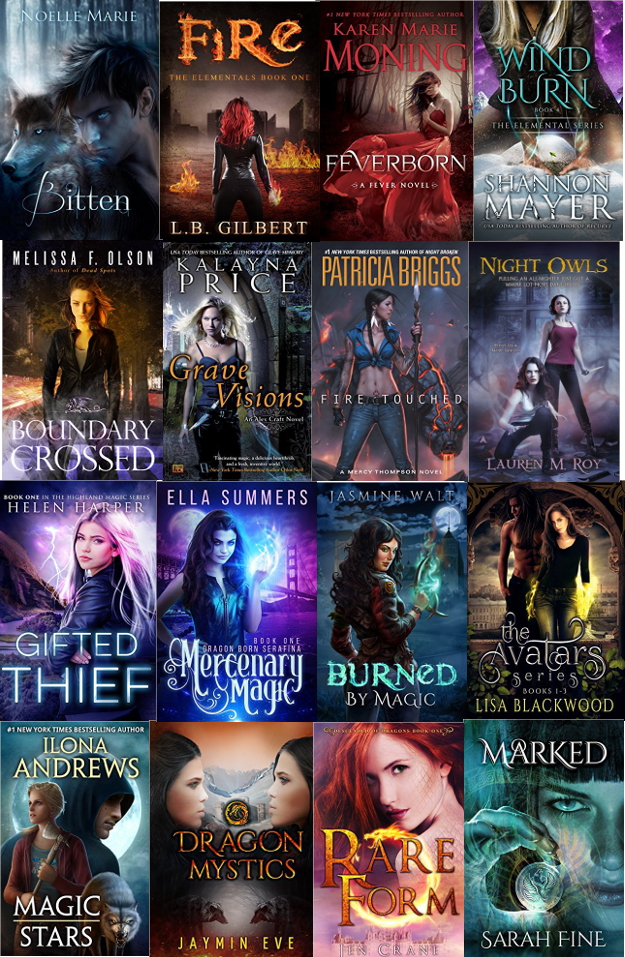 I've got a tough question for you today. If you'd never heard of any of the authors pictured above (a hard thought-experiment, I know), which of these covers would grab you instantly?
Personally, my favorites are Wind Burn, Grave Visions, and Gifted Thief. Actually, I can tell you that I picked up a copy of Gifted Thief on the basis of the cover alone.
I hope you'll comment and share your favorites! And, for bonus points, who's your favorite author in this genre?