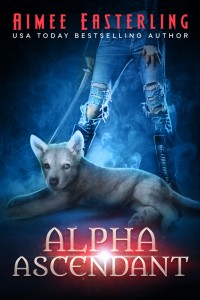 Those of you who have been waiting to finish up my Wolf Rampant series on your nook, ipad, etc., will be pleased to know that Alpha Ascendant has finally dropped out of its Amazon Select period and is now available everywhere ebooks are sold.
Not sure if you want to make the leap? Here are a few reviews to pique your interest:
"The best book in the series"
"Heart-pounding suspense, true love and affection (no graphic sex), family conflicts, … just about everything you could ask for"
"I read this in a single night"
And here are the buy links:
And now to ask you for a huge favor…. Are you one of my super-readers who picked up Alpha Ascendant already and left a review on Amazon? If so, you would make my day if you copied and pasted that review onto any or all of the retailers above. Please don't create new accounts if you don't already have one, and if you've only got time for one or two retailers my best sellers (beyond Amazon) appear to be Nook and Apple. No matter how much or how little you're able to do, I sincerely appreciate it!