As you may have noticed, this autumn has been all about audio. Since I posted last, the Alpha Underground Trilogy has been completed in audio — a great deal for Audible subscribers since you can snag three books for one credit! I've also approved the audio for Shadow Wolf and Alpha Ascendant, so those titles should be on or hitting your favorite retailers within the next few weeks.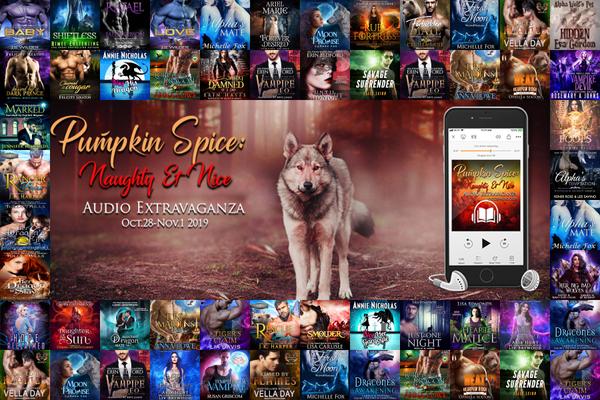 Meanwhile, I've teamed up with a bunch of other paranormal authors to spread the audio love with a giveaway. Despite what the graphic above says, you have until November 21 to enter for a chance to win one of dozens of audiobooks.
What's up next? There will be a box set version of the Wolf Rampant Trilogy coming down the pike in December, and the Moon Marked series will finish up in audio likely in January.
In the meantime, of course, I've been writing new books to hit your ereaders if you prefer not to listen. I'm really excited about Moon Stalked, the first chapters of which will show up here within the week. So watch this space!