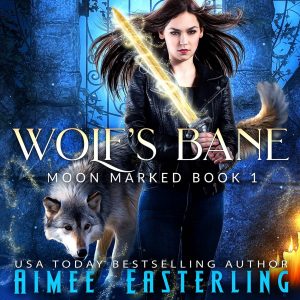 I am so excited to be able to share Piper Goodeve's amazing production of the Wolf's Bane audiobook! She brought Mai's world alive, and the listeners among you are bound to enjoy the result.
Want to give the audiobook a try? It's available much wider than my other audiobooks. You should be able to find a library copy via Overdrive, Hoopla, or Cloudlibrary. You can start an Audible or Scribd free trial and nab a copy that way. Or you can buy on Nook, Kobo, Amazon (where the book is whispersynced), Apple, or Google.
You can even download a trial chapter from Bookfunnel if you're not quite ready to take the plunge and want to sample on the go.
Happy listening!