I have a feeling that, deep down inside, everyone who reads dreams of someday cranking out their own book. Just in case that's a new year's resolution of yours, I thought I'd run a series of posts over the next few weeks containing reviews of books and courses that helped take me from dreamer to full-time writer.
This week, I'll start off with the most important part — learning to write! Without further ado, here are some great resources to help take you from scribbler to novelist.

Start with structure
Even if you're a pantser (someone who writes books by the seat of your pants) rather than a plotter (someone who writes outlines), understanding basic story structure is key. Great starter books include:

Leveling up with details
Once you've written your first novel and are no longer daunted by the idea of making a story hang together from beginning to end, you'll be ready to level up with some of these more laser-focused writing books. Here are the ones that have helped me grow over the years: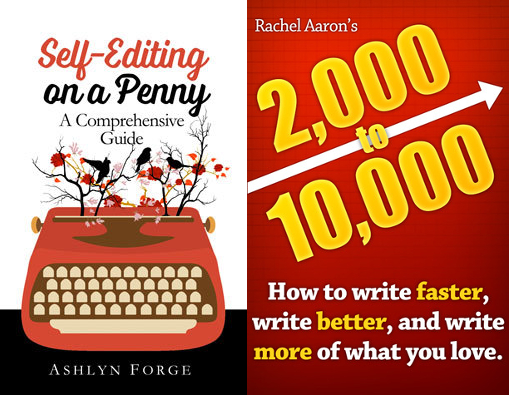 Edit down to a polished draft
Finally, the part that is taking me the longest to learn — editing. While I do use a proofreader to catch those last few thorny mistakes and sometimes pay a developmental editor/beta reader to catch big-picture flaws, an author really needs to know how to do at least some of this herself. A couple of books that really helped me out here are:
2k to 10k — Despite the focus of the book's title on productivity, it was the editing section that did the most for me. (Plus, I love her fiction books, so I know this author comes from a place of good storytelling.)
Self-Editing on a Penny — This is a good starter book for those of you just beginning to edit your own work.
Actually, as I look at the two measly books included in this section, I can see why editing still gives me fits — I need to do more reading on the subject! I hope you'll use the link to facebook below to comment on what other books or courses you recommend.
Happy writing!