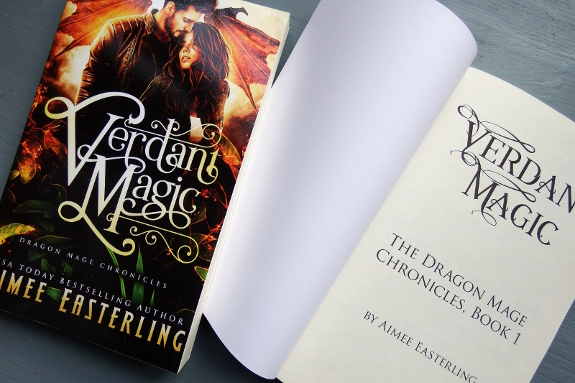 A huge thank you to everyone who has made Verdant Magic such a great success! It seems like my crew gets bigger with every go round, so I hope I don't forget to mention anyone here.
Although their job came last, I first want to thank my amazing readers. Your reviews and shares helped the book soar…and also eased my fear that no one would be interested in reading a novel that didn't include a single werewolf. Kind words like these made me smile from ear to ear…and pound away at the keyboard even faster on the sequel:
"Electric story telling" — JOJO

"Wild post apocalyptic world building" — Tera Comer

"This was one of those rare stories that sweep you away into another world, and you leave it looking forward to your next visit." — BookAddict

"I lost sleep to read it fully, then when I did sleep I woke early to get back to the story. Do not attempt to read if you have work to do first." — Cynthia Stevens

"Totally rocked" — Patti Hays
On the production end, this time around I added in an amazing developmental editor who saved the day on several fronts and an awesome paperback designer who created a physical book so lovely I could sit and look at it all day. Of course, I continue to sing the praises of my startlingly beautiful cover created by Rebecca Frank along with Chereese's painstaking copy edit.
Meanwhile, a slew of authors supported my launch by emailing their lists, sharing my facebook post, or otherwise helping ensure Verdant Magic saw the light of day. And, finally, I owe my VA Kayla endless gratitude for her hard work behind the scenes…which extended so far as to help with a photo shoot to pep up my bio.
Want to see the book created by this village? Verdant Magic is for sale on Amazon and is free to borrow with Kindle Unlimited. The novel has already hit nearly a thousand kindles…perhaps yours will be next?