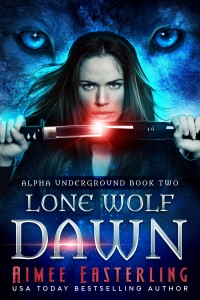 My crew of hard-working helpers seems to grow larger with every book I publish…and that's a good thing! Rather than being redundant, I'll send you back to my acknowledgments for the first book in the series for general thanks. The short version: my cover artist, editor, husband, father, and early readers continue to be the rising tide that floats my boat. (Look, I can mix metaphors on the blog and my editor can't stop me!)
So what's new? Three kind readers emailed to ask if they could beta read the second book in my Alpha Underground series, and after some soul-searching I decided to give it a try. I wasn't a very nice author to beta read for, though. I didn't write a finished book, send it to the copy editor, then pass the polished manuscript on to my volunteer crew. Instead, I self-edited as I went and sent a quarter at a time their way…ending each installment on a cliffhanger, of course. So each beta reader was forced to read a buggy novel over the course of two months — a recipe for disaster!
Despite the unfriendly format, my beta readers really came through. Two pointed out a problematic pizza parlor scene in which three things were happening at once. (I eventually managed to smooth it down to two.) There were house layout problems, wardrobe problems, and general flow problems. Overall, the book ended up in much better shape due to their hard work and keen eyes.
Which is all a long way of saying — thank you so much, Jen Thuline, Chuck Aylworth, and Sean Cleary for going dramatically above and beyond the call of duty! I hope you'll give yourselves a pat on the back and a virtual gold star. It was a pleasure working with you.