Did you run through all of my paranormal recommendations and still need something to read? Or perhaps you're like me and crave the simple sweetness of an excellent contemporary romance when times get tough. Either way, here are four romances bound to leave you with a smile on your face.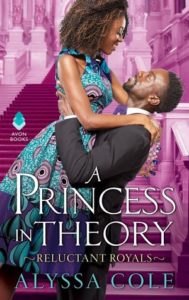 This entire Reluctant Royals series is absolutely perfect, but you might as well start at the beginning with A Princess in Theory. The hook is awesome — a Nigerian prince scam about being the chosen husband of a prince. The heroine is even better — an ex-foster kid studying to be a scientist. Her point of view is full of scientist speak that is laugh-out-loud funny. Such a delight! Here are a few more exclamation points in case I didn't get my point across already — !!!!!!! Read it!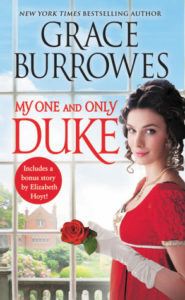 Grace Burrowes can be a bit hit or miss for, but My One and Only Duke was a major hit. I'm a sucker for marriage-of-convenience storylines and this one didn't disappoint.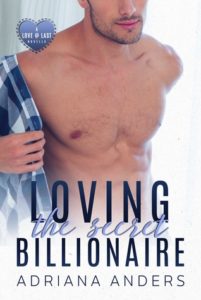 Please ignore the awful, trope-heavy title and the man-chest cover. Instead, read Loving the Secret Billionaire for the hacker romantic lead and the sensuality of a blind character discovering love.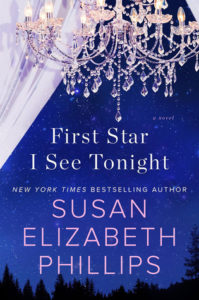 After stumbling across (and being wowed by) First Star I see Tonight, I read several other books by the author…and was less impressed. So if you've tried Phillips and shrugged, pick this book up anyway. It's pretty much my perfect kind of easy read, with wounded yet strong characters, a bit of mystery/action, and a whole lot of character interaction and growth. Highly recommended.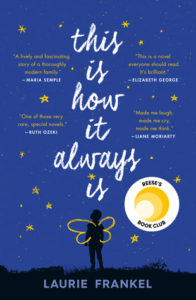 If you can count, you'll notice I'm now on book five of four…because This Is How It Always Is isn't a romance. On the other hand, the book is amazing and highly, highly recommended. Transgendered kid, family, fairy tale — that's all I can really say without spoiling it.
Now it's your turn. I hope you'll chime in with your own recommendations on facebook: