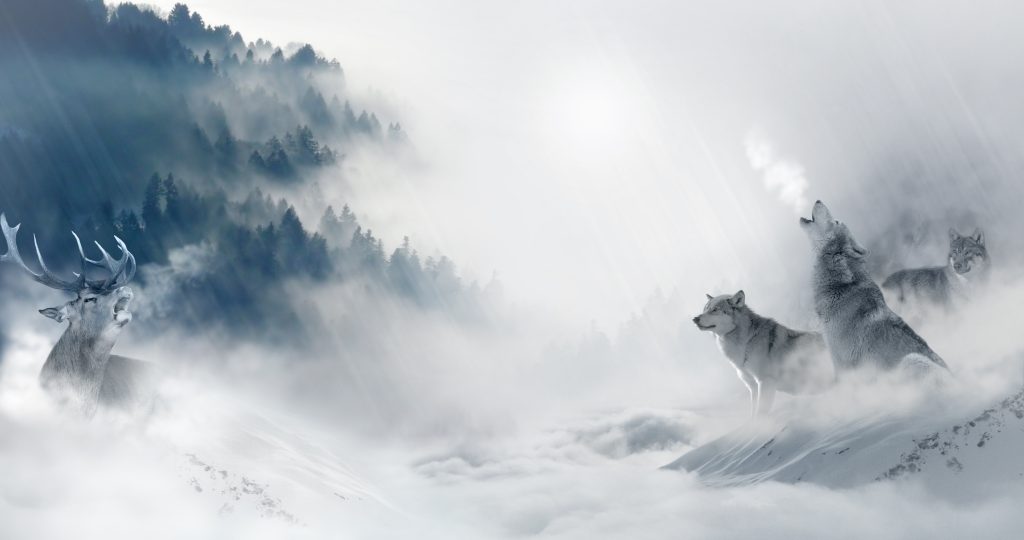 I've had a couple of readers ask me when my next book is coming out and what it will be. So, without further ado, here's a brief rundown on my plans for the year ahead.
April 15 — Wolf Dreams, the first book in the Moon Blind trilogy will be launching this spring, hopefully around the middle of April. I'm two-thirds of the way through the rough draft at the moment, so I can tell you that my hero — Olivia — is a modern-day archaeologist who has always been plagued by strange visions of the prehistoric past. She's careful to hide her trances until a handsome stranger spurs her discovery that the modern world isn't as ordinary as she'd initially assumed.
(Yes, there are wolves involved. If you want prerelease teasers, it's a good idea to join my email list.)
July 16 — Wolf Bones is my working title for book two in the series. But I can't tell you more than that for fear of ruining book 1! This date may also move by a week or two depending on whether or not I get the manuscript finished before heading off to present at Romance Writers of America's annual conference at the end of the month.
October 22 — This may be the publication date of book three in the series…or it may not be. You really think I can plan that far ahead?
I hope that makes things clear as mud for you. Happy reading in the interim!