Are you reading on a budget? Or want to try before you buy? I have several books available for free: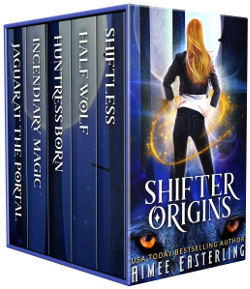 Shifter Origins includes:
Shiftless – After years of suppressing her inner wolf, Terra struggles to forget her pack. But when her past finally comes calling, she has no choice but reclaim the predator within.
Half Wolf – When half-shifter Fen is cast out of her home pack, she and an unlikely ally are forced to shore up her waning power in an effort to save half-breeds everywhere.
Huntress Born – Werewolf and baker Ember leaves her pack to hunt for her missing half brother. But with danger growing on all sides, it's only a matter of time before she gets burned….
Incendiary Magic – A dragon shifter's treasure turns traitor when secrets ignite. Dive into a new series of standalone romantic fantasy with the Dragon Mage Chronicles!
Jaguar at the Portal – Ixchel is a lonely veterinarian fleeing from her past. Finn is a were-jaguar hunting for his future. Together, they are unbeatable.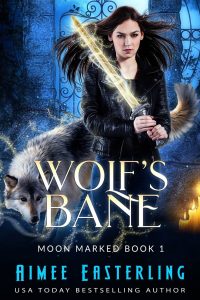 Secrets are my specialty.
I'm Mai Fairchild — fox shifter, sister's keeper, and bane of the local werewolf pack. In a world where different is dangerous, my sister and I must pretend to be human at all costs. Too bad I just lost the job that lets me live under the radar while putting food on my sister's plate.
Enter an enticing werewolf who offers enough cash to upgrade our diets from ramen noodles to salami if I join him on a magical hunt. But can I afford to accept the opportunity when the risk of working closely with every fox shifter's sworn enemy is so great?
This first book in USA Today bestselling author Aimee Easterling's newest series dives into a world of magic, danger, and romance.
Still not enough reading material for you? Then check out the free stories I've posted on my blog. Or sign up for my email list for even more exclusive extras. Enjoy!