Are you reading on a budget? Or want to try before you buy? I have several books available for free, so please check out the options below.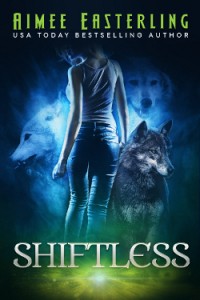 Volume 1 in my Wolf Rampant series has racked up over 200 five-star reviews on Amazon. Here's what reviewers have to say about Shiftless:
"Exquisite world building"
"Good choice for Patricia Briggs fans"
"This world lives and breathes"
Why wait? Embark on the adventure at any of the following retailers: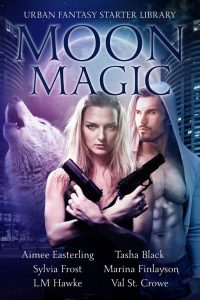 I built this permafree box set to showcase five books (plus Shiftless) that I felt would particularly appeal to my readers. No, the other novels and serials weren't written by me, but I suspect you'll enjoy them nonetheless. Here's the lineup:
Aimee Easterling – Shiftless
Sylvia Frost – Moonbound
L. M. Hawke – Black Moon Sing
Tasha Black – Curse of the Alpha: Episodes 1 & 2
Marina Finlayson – Moonborn
Val St. Crowe: The Toil & Trouble Trilogy: Book 1
Still not enough reading material for you? Then check out the free stories I've posted on my blog. Enjoy!