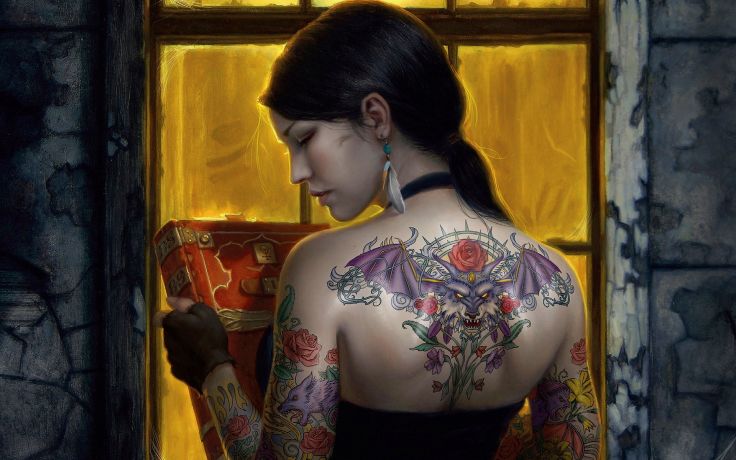 Do you love the Mercy Thompson series, about a coyote shifter running with werewolves? Or perhaps you prefer the Alpha & Omega series, which follows an entirely new kind of werewolf — one so low on the totem pole that she calms unruly tempers just by entering the room. Either way, all good things must come to an end, and eventually you run out of the gateway drug. What comes next?
I asked a bunch of readers, and here were the most common replies:
Kelley Armstrong's Otherworld series is arguably the most like the Mercy Thompson series in overall feel. If anything, the former series feels a hair derivative of the latter…but who am I to complain when I love Mercy Thompson so much that I let my heroine read Briggs' newest novel in the beginning of my first werewolf book?
Ilona Andrews' Kate Daniels series is probably a close second on the similarity scale, adding in more action and worldbuilding but lowering the romance quotient a bit. Or maybe I just don't have as much chemistry with Curran as I do with Adam? Either way, I highly recommend giving this series an extensive try.
Faith Hunter's Jane Yellowrock series begins branching out into classic urban fantasy that is less closely related to Patricia Briggs' works in ways other than genre. However, the Native American element (which is strong in certain Mercy Thompson books) is also present here, providing an extra link between the two series.
Eileen Wilks' World of the Lupi has less of an urban-fantasy feel, at least in the first book which veers strongly toward the whodunit. But there's enough shifter action and culture so that I suspect the series will float many Briggs' fans' boat despite veering off in a totally different direction. (Different can be good, right?)
Shannon Meyer's Rylee Adamson series is also a crowd pleaser, with a werewolf pet and plenty of other magical beings plus a healthy quotient of action and mystery.
Hailey Edwards Gemini series is another werewolf-packed urban-fantasy saga (although this one is indie published and will be harder to find at your local library).
My own Wolf Rampant and Alpha Underground series were intended to scratch a similar itch as well — I ran out of the type of werewolf books I wanted to read and decided to write my own. As a bonus, you can try the first book in each trilogy for free in my Shifter Origins box set.
If you're still in search of urban fantasy after all that, this Goodreads list is full of up-to-the-moment information. Happy reading!