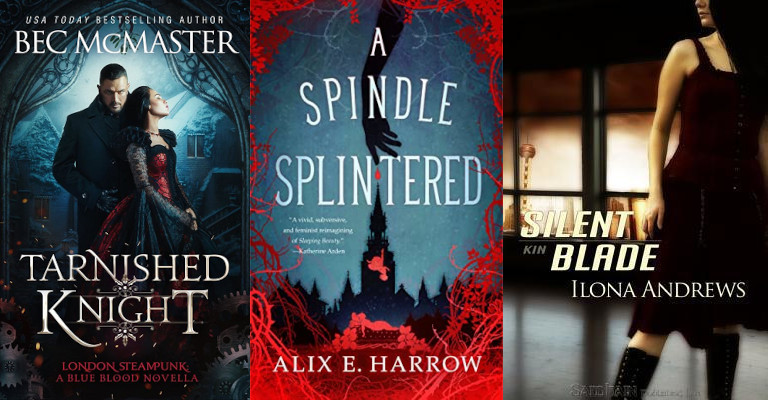 I was recently approached by the new website Shepherd.com to share my all-time favorite werewolf books for lovers of fantasy and romance. These are the classics I'd recommend to someone who just discovered how awesome werewolf books can be and didn't know where to start diving into the massive backlist. Perhaps even those of you who've been reading for quite a while will find something new there?
If not, I read three definite crowd pleasers recently:
Silent Blade by Ilona Andrews — I'm not sure how I missed this delightful series of novellas that combine action, fantasy/light sci-fi, and romance in perfect proportions. I can only suppose the covers threw me off. Don't let yourself fall for the same avoidance tactics!
Tarnished Knight by Bec McMaster — This is part of the author's paranormal Victorian/steampunk series, some of which I like more than others. This particular novella is tight and delightful, with a fascinating setting that combines gritty city streets and Christmas cheer.
A Spindle Splintered by Alix E. Harrow — My final recommendation is a bit on the young adult side and is a fairy tale retelling rather than straight fantasy. But it's such a delightful, self-aware fairy tale retelling, complete with lovely art, bits of research, and great characters. I suspect you won't be disappointed if you give it a try.
Happy reading!