I saw another author make a post about everything she'd launched this year and promptly decided to steal the idea. So, without further ado, 2019 publications just in case you missed one the first time around!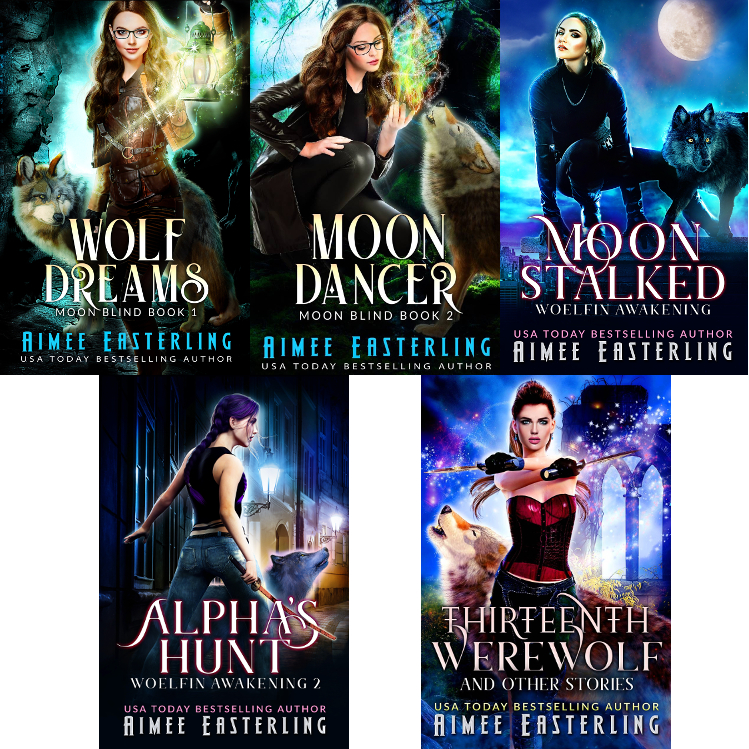 New releases:
Wolf Dreams — After spending several months wide, the first book in the Moon Blind duology went into Kindle Unlimited in November.
Moon Dancer — The second book in the Moon Blind duology is also currently in KU.
Thirteenth Werewolf and Other Stories — This wide anthology is full of stories that were originally written as newsletter-only freebies, but the first story is brand new.
Moon Stalked — The first book in a new series. This one launched on all retailers but soon thereafter I pulled it into Kindle Unlimited. It will be wide again at some point, though, so please don't despair if you missed the official launch window.
Alpha's Hunt — This will be on 2020's list officially. But, just in case you want to jumpstart the new decade, book two in the Woelfin Awakening series is up for preorder now on all retailers.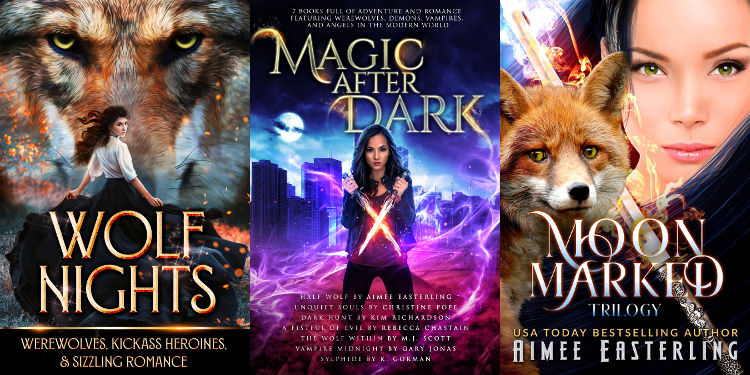 Box sets:
Moon Marked Trilogy — I recently bundled up my reader-favorite series, and the resulting box set will be at a special 99-cent price point for one more day. Grab it while it's cheap!
Wolf Nights — This is a multi-author, free box set. I picked some of my favorite authors to include, so I highly recommend trying it out.
Magic After Dark — I'm afraid you missed this limited-time, multi-author, free box set if you weren't reading along all year. I've linked to its Goodreads page in case you want to check out the included authors. Once again, I chose novels I thought my readers would particularly enjoy.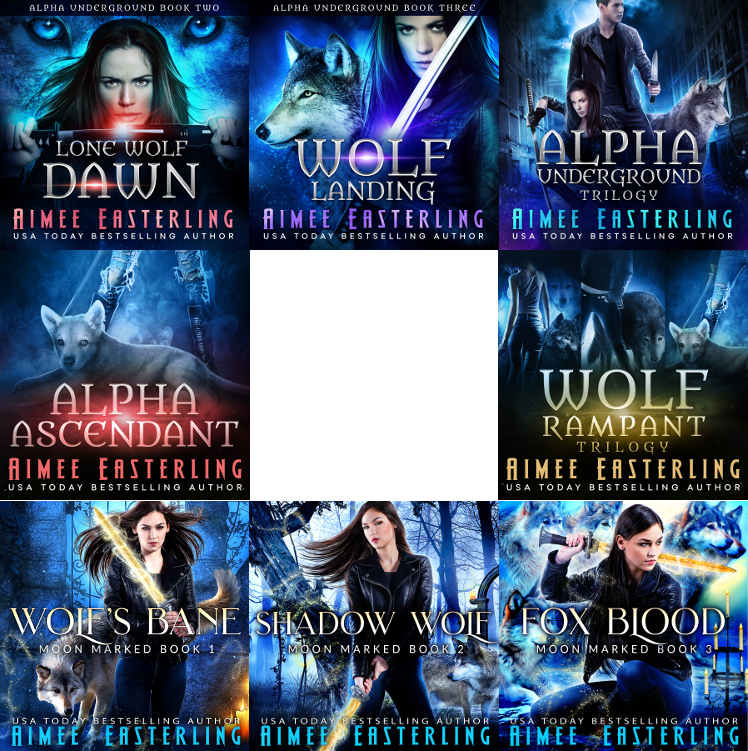 Audio:
Newly available on all retailers and via your local library: Wolf's Bane, Shadow Wolf, and Fox Blood. (Well, Fox Blood is currently seeping into retailers. It is 100% definitely on Kobo, though, and should reach the others by the end of the year…I hope.)
Newly available on Amazon, Audible, and Apple: Lone Wolf Dawn, Wolf Landing, the Alpha Underground Trilogy bundle, Alpha Ascendant, and the Wolf Rampant Trilogy bundle.
What's coming up in 2020?
I can definitely tell you I will write words! Not sure how many or in what form or when they'll reach your ereaders/headphones. If you want up-to-the-minute release information, be sure to sign up for my email list. Have a great new year!