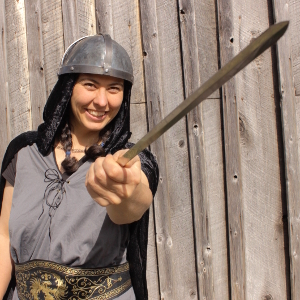 Ever since letting the cat out of the bag that Aimee Easterling is the fiction-writing pen name of non-fiction author and homesteader Anna Hess, I've been pondering adding an actual photo to my bio. As a recovering camera-phobe, though, coming up with a shot that captured my fantastical side took some serious work.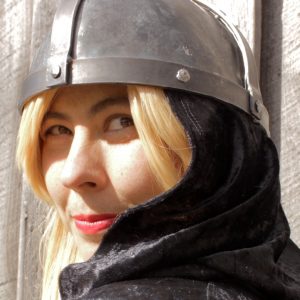 Add in some props plus friends with costumery skills I sorely lack, though, and we were back in business. The final products harkened back to my days hanging out in a college SF/F club and jaunting over to Renn Faires on the weekends. Just like reading fantasy, it's fun to spend the afternoon pretending to be someone else!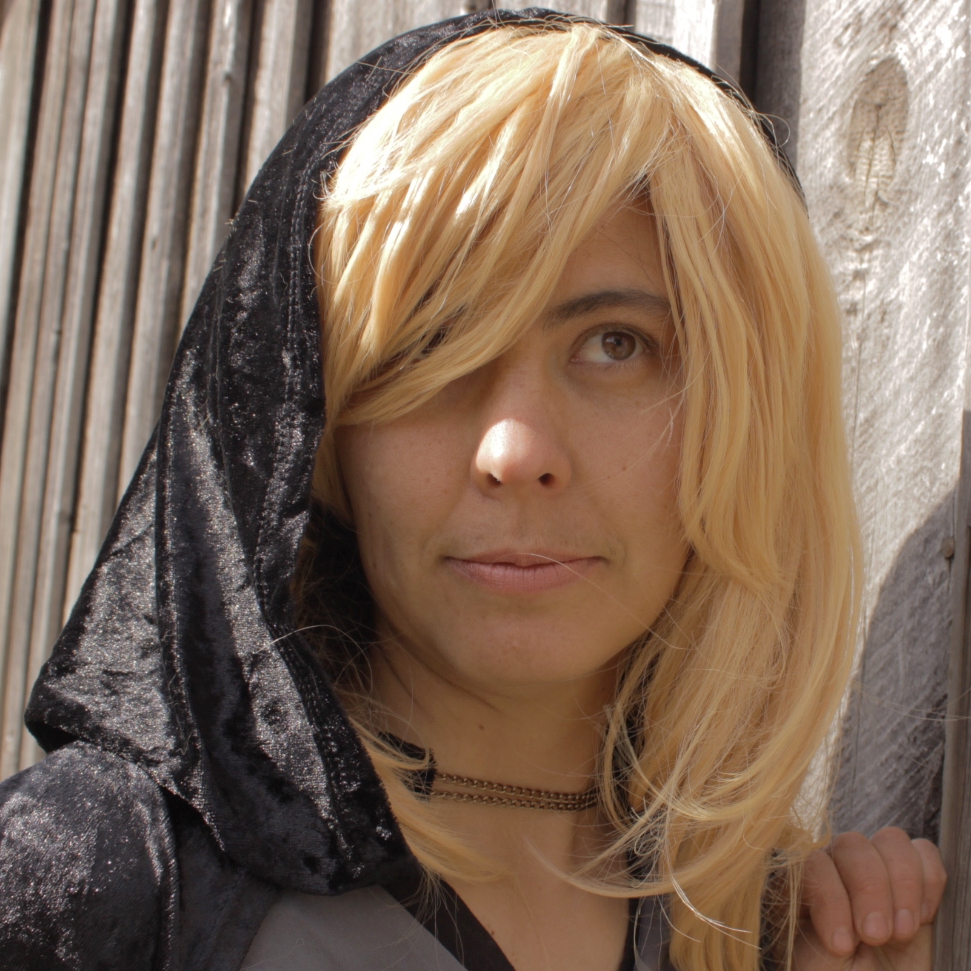 Here's my updated bio to go along with the glamour shots:
Homesteader by day and werewolf…ahem, *teller of werewolf tales*…by night, Aimee Easterling is a USA Today Bestselling author writing on the boundary between urban fantasy and paranormal romance.

She heats her house with hand-split firewood, writes on an ultra-geeky Linux box, and generally does her best to confuse all reasonable assumptions.

Studying biology and spending a year backpacking around the world have both informed Aimee's writing, but she's quite willing to let reality slide in favor of a good story. You can learn more at www.aimeeeasterling.com
What do you think?