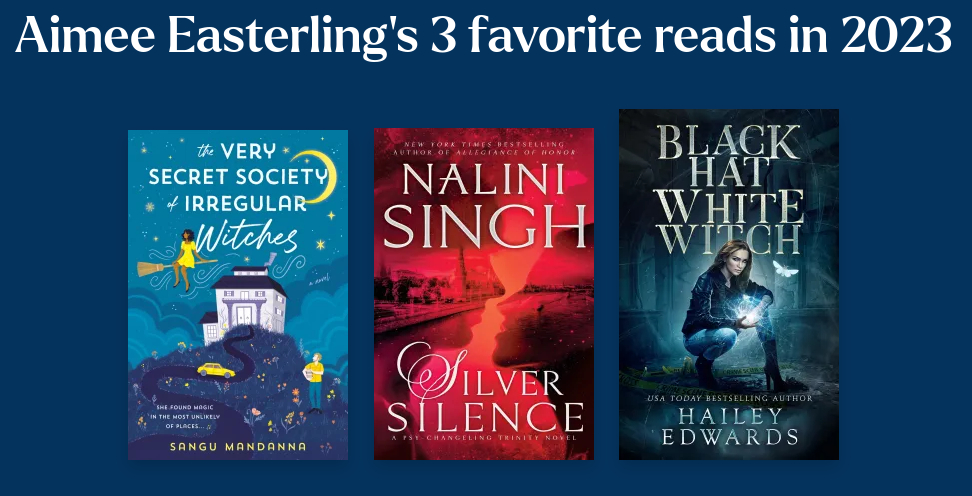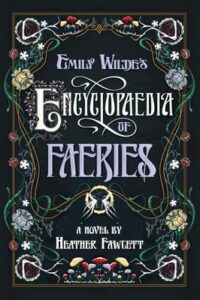 Shepherd asked me if I'd be willing to look back through my reading lists and see which books most hit the spot over the last year. Those of you on my email list have already been regaled with the fantasy book recommendations I came up with.
To which, I now must add another instant favorite:
Neither the cover nor the title of Emily Wilde's Encyclopedia of Faeries appealed to me, but if you're a fan of female scientist-explorers you won't want to miss this book.
There's a slow-burn romance, geeky awkwardness, fairy-tale cleverness, and best of all a warm cozy feeling that I wanted to stay in all winter. I lost myself so deeply in its pages that I could barely step back out of the Norwegian fae-filled snow.
It's almost certainly at your library too, so check it out!
What's up with romantasy?
As a side note, I noticed that two of my top picks for this year are being listed under the subgenre "Romantasy." Interestingly, I saw this term for the first time in 2022 when my translator suggested it as a keyword for my German translations. Which made me wonder — is it possible "romantasy" hopped over from German to English?
Geekily, I headed straight to Google's Ngram Viewer to check my hypothesis out: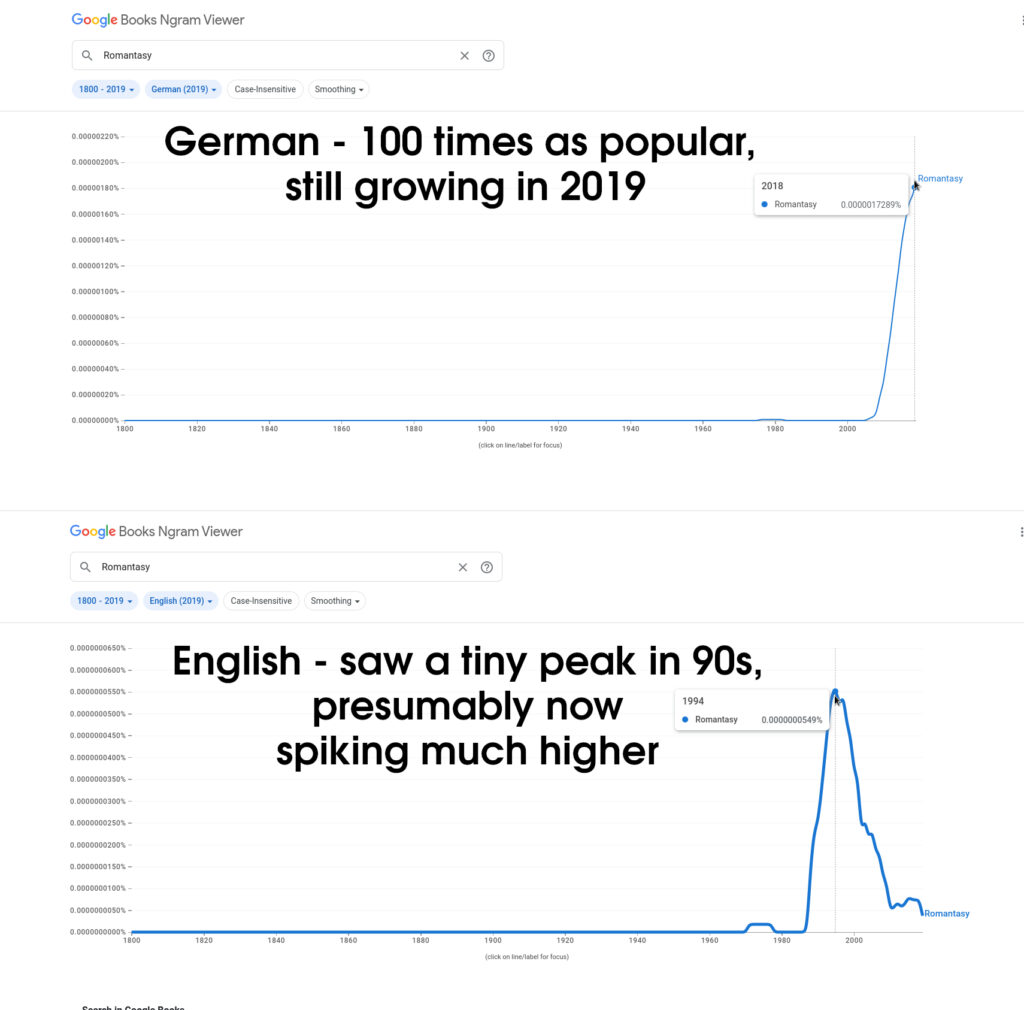 A more traditional google search suggests the term "romantasy" started skyrocketing in English this year due to the popularity of The Fourth Wing (and likely also BookTok). But whether "romantasy" hopped over to English from German is as yet unconfirmed.