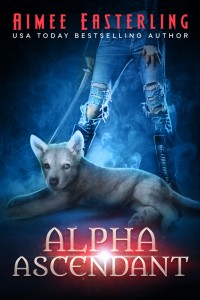 For the first and possibly last time, Alpha Ascendant is on sale for a mere 99 cents. This is also a great opportunity to borrow a copy if you subscribe to Kindle Unlimited since the book will be bowing out of the program and going up for sale on other retailers early next month.
(Yes, if you borrow the book now, you can read it any time you want even if it pops out of Kindle Unlimited before you reach that spot on your reading list. Just be sure to keep Alpha Ascendant in your borrow library rather than returning it if you want to save the read for a rainy day.)
I hope you enjoy this final installment in Terra's adventure!