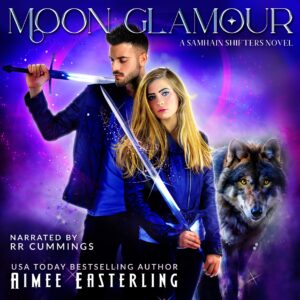 The amazing RR Cummings made Moon Glamour my favorite audiobook yet with her exciting read. Don't believe me? Check out the sample below and decide for yourself:
To celebrate, I've marked Moon Glamour's ebook down to zero dollars for a limited time. You can find both audio and ebook here.
If you're low on cash but prefer to listen, you can request a copy at your local library or check the audiobook out immediately if your system uses Hoopla. Alternatively, if you have an Audible, Kobo, or Scribd subscription, the audiobook is available in all three places. (They also all have free trials if you've never given those services a shot.)
Finally, if you want to buy a copy at the very cheapest price, Author's Direct is the way to go. You can nab the audiobook there for only $6.99.
Once you listen, I hope you'll consider taking a minute to review wherever you tracked down your copy. Thank you so much for helping ensure I have the funds to bring audiobooks out in a timely manner in the future.